Facilitators at University of Tasmania
Ryan Brunton

As a Learning Designer, I collaborate with teaching teams and industry to lead them through a bespoke learning design process, where we leverage the technology to differentiate product offerings. We aim to ensure our design and delivery suit the location, patterns and credentials demanded by our learners. For me this means 3 types of work:* (1) Understanding how people experience information and use technology within a sequence of learning.* (2) Understanding how emerging and OPEN technologies can be used to increase access for all learners.* (3) How to improve the teaching experience for academics, educators and support teams.
---
Dr Sophie Ross

is a lecturer with the Tasmanian School of Business and Economics (TSBE). Sophie's research interests include social enterprises and cross-sector partnerships. Sophie's recently completed PhD thesis explored the partnership decision-making of Australian social enterprises in their partnerships with for-profit business organisations. Sophie has a wide range of teaching experience within TSBE. In addition to unit coordination social Entrepreneurship in the digital age, Sophie has taught small business management, organisational change and development, retailing and sales, and international human resource management. Sophie has also worked on different tourism and agricultural research projects as a research assistant.
---
Dr Winyu Chinthammit

is a deputy director of Human Interface Technology Lab Australia (HIT Lab AU), School of Engineering and ICT in the Faculty of Engineering, Science & Technology. His teaching includes KIT 208 Virtual and Mixed Reality technologies and KIT412 Computer Vision in interactive systems. His research interest is in advanced user interface such as Virtual Reality (VR), Augmented Reality (AR), Scientific 3D data visualisation and Interactive Table interface. He also applies his interface research in different disciplines such as education technology and tele rehabilitation.
---
Dr Mary Duniam

is a PhD Candidate with the Institute for Regional Development (IRD), Cradle Coast Campus. Mary's research focus is on local government and social enterprises in Tasmania, exploring relationships that build community value, in particular relationships between local Councils and local social enterprises. Mary has been a teacher within the VET sector and taught Management and Business Administration as well as teaching at UTAS in the University Preparation Program. Mary has undertaken a scoping study into social enterprises and local government for the Australian Centre for Excellence in Local Government, and co-authored Social enterprises in rural community governance: evidence from Tasmania in Critical Reflections on Interactive Governance: Self-organisation and Participation in Public Governance(2016) with Professor Robyn Eversole. Mary is also a Councillor and Deputy Mayor of Waratah-Wynyard Council, and an executive member of several local social enterprises.
---
Dr Karin Orth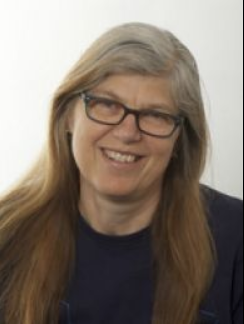 Dr Karin Orth is an experienced teacher and researcher in the Discipline of Earth Sciences and CODES at the University of Tasmania. She teaches into all levels of Earth Sciences and enjoys the interaction with students. Her research interests encompass volcanoes, the rocks they form and the riches they host."Treasure hunting is always fun and doing this in the real world is exciting."
---
Associate Professor Zanna Chase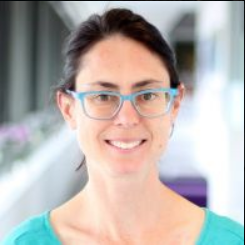 Before joining the University of Tasmania, Associate Professor Chase was a faculty member at Oregon State University (USA), and a postdoctoral fellow at the Monterey Bay Aquarium Research Institute (USA). Zanna received her PhD from Columbia University (USA) and Masters and undergraduate degrees from McGill University (Canada).
---
Dr Joanna Vince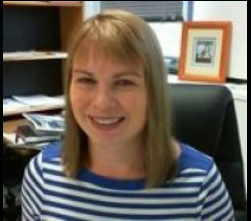 Dr Joanna Vince is a Senior Lecturer in the Politics and International Relations Program, at the School of Social Sciences in the College of Arts, Law and Education. She is also Co-Director of the Marine, Antarctic and Maritime theme at the University of Tasmania. Her research focusses international, domestic and comparative oceans governance; marine resource management; marine plastic pollution and governance solutions; IUU fishing; and third party certification. Dr Vince is co-author of the book Oceans Governance in the Twenty-First Century: Managing the Blue Planet (Edward Elgar Publishers, 2008) and co-editor of Marine Resources Management (Lexis/Nexis Butterworths, 2011). She has published in top international journals such as Marine Policy, Environmental Science & Policy,Ocean and Coastal Management, Policy Sciences, Journal of Environmental Management and Coastal Management; and other key marine based journals such as Ocean Yearbook andthe Australian Journal of Maritime and Ocean Affairs. In 2016, Dr Vince was awarded the Harold D Lasswell prize for her contribution to theory and practice in the policy sciences.
---
Associate Professor Greg Jordan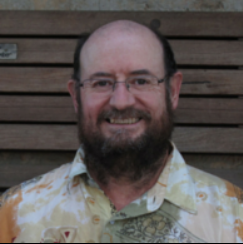 Associate Professor Greg Jordan is a highly active researcher and teacher in the School of Biological Sciences in the College of Sciences and Engineering. His research explores the evolution of plants over the last 100 million years, with a particular focus on the responses to climate change. His work also closely considers how we can use fossil evidence to work out what past climate and ecosystems were like. He has published over 150 papers in international journals and a number of book chapters. A career highlight was a Bullard Fellowship at Harvard in 2005, which provides support for outstanding mid-career researchers.
---
DR Graham Wood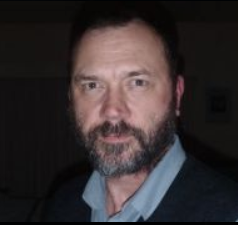 Dr Graham Wood's research concerns the relationship between values and science. He examines this relationship within three realms: environmental philosophy, cognitive science of religion, and moral psychology. In his research environmental, religious, and moral values are examined using insights from philosophy of mind, cognitive science, and evolutionary psychology.
---