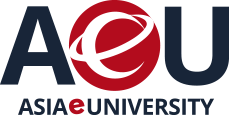 Asia e University
We have made it our mission to remove barriers that can limit access to Higher Education and make it more accessible, affordable and beneficial for our learners.
Asia e University (AeU) is a unique collaborative multinational university initiated by the Asia Cooperation Dialogue (ACD), an Asian Multilaterial Organisation to promote Pan Asian cooperation.

Asia e University is established in Malaysia, as a Government initiative and prime mover of the ACD third pillar to champion Education and Training for Human Capital development within the Asian region. As a multimode University, AeU provides full-time, blended and online programs at Undergaduate, Postgradute and Doctoral levels.

We are constantly striving for new ways to improve teaching and learning with the aim of improving student experiences and better learning outcomes. OER is important for Asia e University, as it will reduce and narrow the gaps between different strata of societies and between countries, and widen access to education. AeU faculty and students will now be exposed to a greater variety of educational resources and become more active participants through collaboration.