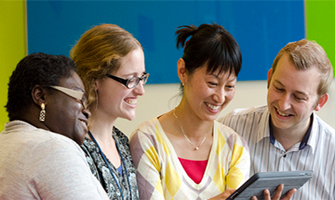 Can renewable energy sources power the world?
This free course from The Open University explores the physical principles underlying the various renewable energies, their economics, their environmental impact, their present status and future prospects in order for you to answer the question, 'Can renewable energy power the world'?
What's it about?
This course examines future energy scenarios showing how combinations of renewable sources could provide all, or most, of the energy needs of the world.  It considered the principal renewable energy sources, and the technical, social and political challenges involved in phasing-out conventional fuels and replacing them largely, or entirely, with renewables.
What will I learn?
 After studying this course, you should be able to:
understand at an introductory level the basic physical principles underlying the operation of renewable energy systems
understand the key role of the sun as the main source of renewable energy
be aware of the essential characteristics of energy demand and supply in the UK and the World
be aware of the principal renewable energy technologies and their main characteristics
be aware of some of the factors that are working to promote the deployment of renewable energies and those acting to inhibit it
be aware of some solutions to the problems of matching the output of variable electricity sources to varying electricity demand
be able to state the main arguments for and against the course question, 'Can renewable energy power the world?', leading to forming your own opinions.
What's involved?
Although the course has been designed to be studied over eight weeks, the course is open all year for you to join at anytime and study at your own pace.
This eight week course will require you to explore the various renewable energies that our available through a mix of video and text, with quizzes to help test your understanding of the subject matter. 
Prerequisites?
None
---
Available:
10 February 2015
Duration:
8 weeks,3 hours
---
Course Credit:
Non accredited
Credential:
Digital badge, Statement of Participation
Level:
1st year Bachelor's
---
This Open University science open course, presented on OpenLearn, is produced with the kind support of Dangoor Education.
Course image @The Open University 2015
The Open University is proud to make this course freely available under a Creative Commons licence. Unless otherwise stated or third-party materials which are used with permission, so are not subject to the Creative Commons licence, or ours to give away. Full details can be found in the Acknowledgements section of the course.
---