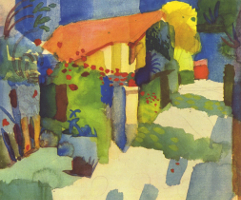 Intercultural communication, teamwork, and leadership
Apply the basic principles of effective communication to intercultural and challenging business situations.
What's it about?
Intercultural communication, teamwork, and leadership applies the basic principles of effective communication to intercultural communication in challenging business situations like constructive feedback, conflict negotiation, and crisis management. Diversity brings multiple perspectives that often spark team creativity. Yet, different expectations, values, and behaviours spark personal reactivity too, and in unexpected ways. Learning about the knowledge, skills, attitudes, and experiences that support intercultural communication is necessary for effective communication in diverse work groups, teams, and organizations.  
What will I learn?
On successful completion of this course, you will be able to:
Develop intercultural communication competencies to work with diverse local and international teams.
Describe how intrapersonal and interpersonal communication can affect workplace relations.

Develop understanding of how leadership styles affect group, team, and workplace cultures.

Communicate clearly in workplace interview, feedback, and conflict situations.
Manage negative news and crisis communication plans productively.
Recognize legal, ethical, economic, and political aspects of international business.
Apply research, reflection, and experience to intercultural communication situations.
What's involved?
This course is offered as a micro open online course comprising five learning pathways each containing numerous resources, activities, and learning challenges.
You will join an international community of learners interested in gaining specific knowledge and skills in the field of corporate communication. Learners will include first year business students and working individuals who want to learn about current business communication standards. In contrast to typical first-year university level courses, you are invited to engage with this course for your own interest and enjoyment at your own pace or for possible credit.
This micro course forms part of the larger Corporate Communication course of study coupled with CCOM101 and CCOM103. On completion of the three associated micro-courses, if learners wish, they can be assessed for academic credit.  
Prerequisites?
Anyone is free to participate in this CCOM103 micro course. An internet connection and basic web browsing skills are recommended. Learners should have the ability to create a personal blog, post microblog comments, participate in an open discussion forum (instructions and self-study tutorials are provided), and working knowledge of office software and file management.
Learners preparing for assessment for formal academic credit will need to meet the normal university admission requirements of the conferring institution.
Image credit: Haus im Garten by August Macke. Work in the public domain in county of origin. 
---
Duration:
4 weeks,10 hours per week
Assessments:
3 hour challenge exam
---
Course Credit:
Requirement for the Corporate Communication course
Level:
1st year Bachelor's
---

Gail Morong

, is Senior Learning Designer at Thompson Rivers University with over thirty years experience as an educator. Gail has been actively engaged with the Read More

Donna DesBiens

, is an instructional designer with the Royal Roads University Centre for Teaching and Educational Technologies, where she holds the intercultural learning portfolio. Donna Read More
---
---