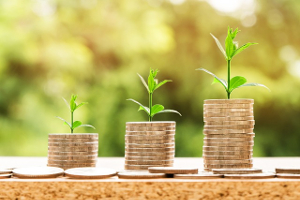 Introduction to principles of microeconomics
Learn about basic economic models, understand the mechanics of supply and demand, and the choices economic agents make to optimise resources.
What's it about?
At its core, the study of economics deals with the choices and decisions that have to be made in order to manage scarce resources available to us. Microeconomics is the branch of economics that pertains to decisions made at the individual level.  In this course you will learn how to recognise various economic models and analyse the impact of economic forces and agents on the mechanics of supply and demand, and price elasticity.
What will I learn?
Upon successful completion of this course, you will be able to:
explain the economic way of thinking;
identify how individual economic agents make rational choices given scarce resources, and explain how to optimize the use of resources at hand;
apply the concept of marginal analysis in order to make optimal choices, and identify whether the choices are efficient or equitable;
apply basic economic models related to production, trade, and the circular flow of resources;
analyze and apply the mechanics of demand and supply for individuals, firms, and the market;
determine equilibrium in the market under various situations that either cause movements or shifts in demand and supply;
apply the concept of elasticity as a measure of responsiveness to various variables; and
analyze how the market can be manipulated through price controls or quantity controls. 
What's involved?
This micro-course is offered online for independent study or you can join an international community of learners in gaining a better understanding of the principles of microeconomics.
There are three learning pathways each containing numerous resources, activities, and learning challenges. The learning pathways are:
Introduction to microeconomics
Supply, demand, and equilibrium
Price controls and elasticity
This micro-course forms part of the larger Principles of Microeconomics course of study coupled with MIEC102 and MIEC103. On completion of the three associated micro-courses, if learners wish, they can be assessed for academic credit.  
Prerequisites?
Anyone is free to participate in this course. An internet connection and basic web browsing skills are recommended with the ability to create a blog and use online communication technologies account (instructions and self-study tutorials provided). You are requested to keep a personal learning journal as reflection has been shown to increase learning markedly.
Learners preparing for assessment for formal academic credit will need to meet the normal university admission requirements of the conferring institution.
Image credit: Money grows by by nattanan23 dedicated to the public domain.  
---
Duration:
3 weeks,10 hours per week
---
Course Credit:
Principles of Microeconomics
Credential:
Certificate Higher Education Business (OERu)
Level:
1st year Bachelor's
---

Christine Daviault

, is a writer, editor, and designer (graphic and instructional) who works on the intersection of creativity and management. Christine was commissioned by the Read More

Cameron Campbell

, is a learning designer with extensive experience in graphic design, journalism, and instructional design. Cameron was commissioned by the OER Foundation to work Read More
---
---