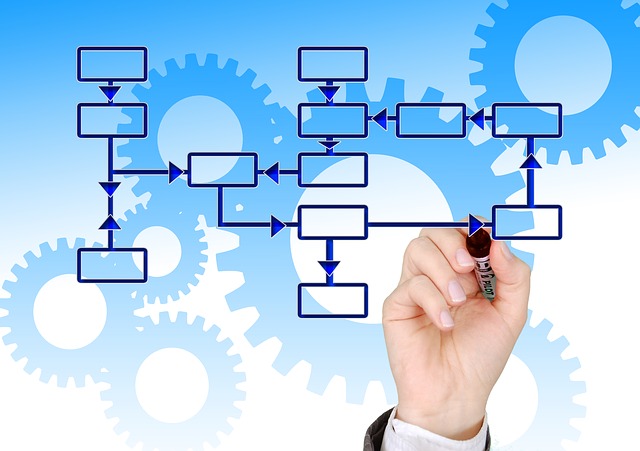 Planning and managing organisations
Learn how managers plan, make decisions and create strong organizational structures.
What's it about?
Every day, managers plan and formulate strategies to help organizations achieve their goals. Planning involves making sure that the organization has access to all the resources it needs (e.g. people, finances, equipment, etc.) to fulfill its purpose and reach its goals.
Long-term goals and company-wide strategies are developed to establish an overall path for the organization. Managers then take these broad objectives and chunk them into smaller, more digestible bites as a means of focusing energies toward more short-term milestones.
In order to do this, managers are constantly making decisions as they have to select the best path, among many, to move toward a goal or objective. This concept should be familiar to all of us since we make dozens of decisions every day of our lives from what to wear to what to eat, and where to live. In an organization, this process usually involves deciding what products and services to offer, what markets to aim for, the best mix of people to hire, and so on.
For all the planning, strategizing and decision-making to pay off, the organization must provide a solid structure within which employees can evolve. This framework helps people and the various units within a company to better understand how they fit into it as a whole. A strong, well-integrated structure also enables companies to deal better with change, which is always inevitable in the long run.
In this course, you will engage with all of these topics. You will learn how managers establish goals and make decisions and how these fit within an organization's overall structure. You will see that decision-making involves elements of both logic and emotion because, after all, we are all human, and emotion often affects how we make choices. Finally, you will explore what happens when a structure changes. 
What will I learn?
In this course, you will:
Learn to establish and achieve organizational goals
Learn the different steps involved in the decision-making process
Learn to recognize different organizational structures
Explore what the future may bring for management 
What's involved?
Participants will join an international community of learners interested in gaining understanding and mastery of the fundamentals of management principles. Largely self-directed and self-paced, the course will, if learners wish, lead to credits from an affiliated institution.
The Principles of Management course will be offered as three micro open online courses, each with its own learning pathways comprising a number of learning activities and resources. PMAN101 will introduce learners to the field of management and organizations; PMAN102 will focus on leading and managing people within organizations; and PMAN103 will delve deeper and cover specific activities in the organization such as planning and decision-making. 
Prerequisites?
Anyone is free to participate in this course. An internet connection and basic web browsing skills are recommended with the ability to self motivate and direct.
Learners preparing for formal academic credit will need to meet the normal university admission requirements of the conferring institution.
Assessment options for formal credit
 To be posted soon.
Image credit: Management flowchart by Geralt dedicated to the public domain. 
---
Duration:
3 weeks,10 hours per week
---
Course Credit:
Requirement for Principles of Management course
Level:
1st year Bachelor's
---

Christine Daviault

, is a writer, editor, and designer (graphic and instructional) who works on the intersection of creativity and management. Christine was commissioned by the Read More

Cameron Campbell

, is a learning designer with extensive experience in graphic design, journalism, and instructional design. Cameron was commissioned by the OER Foundation to work Read More
---
---