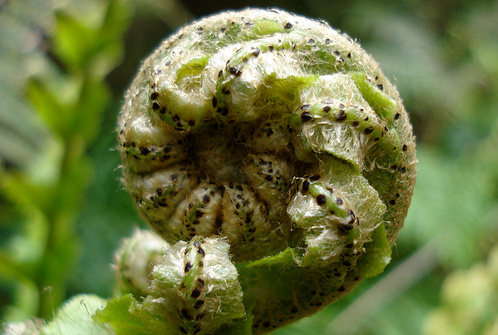 The inspiring challenge of sustainable development
In this course you'll learn how to apply an internationally recognised framework that integrates sustainability into a proven strategic planning process. It will enable you to define a vision of success and provide you with the tools you need to effectively and efficiently navigate your way there.
What's it about?
As the pressure builds and our global development continues to accelerate, our social, economic and environmental systems are falling further and further out of balance. Using a robust, yet simple, scientific foundation, this module will enable the learner to explore and understand how these fundamental systems are connected, and how they are being placed under increasing pressure. This context then provides the setting for an effective strategic methodology that can enable us to imagine and create a future where our society thrives.
What will I learn?
In this micro course you will:
Gain insights into what's already possible by exploring examples of sustainable and symbiotic industrial design.
Learn how sustainable buildings are being built with the Living Building Challenge.
Introduce the concept of systems thinking, and why this approach so critical to tackling issues of sustainability in an effective and meaningful way.
Introduce the Natural Step's Five Level Framework for an effective and strategic approach to sustainable development.
Learn how the ecological system works, and how humans are adversely affecting it.
Learn how the social system works.
Learn how humans have become the dominant shaping force on the planet.
Explore the definitions of sustainable development and sustainability.
Understand how the social system works, and why meeting human needs sits at the very core of sustainability.
What's involved?
There are four learning pathways each containing numerous resources and five learning challenges, the last one being an assessment. The learning pathways are:
Sustainability is entirely possible
Understanding systems
From the Holocene to the Anthropocene
Defining sustainability and sustainable development
You can participate online out of self-interest and expect to spend 20 hours. If you are planning to submit the assignment for academic credit, you will need an additional 20 hours to prepare the assessment. 
What prerequisites should I have, if any?
Anyone is free to participate in this course. An internet connection and basic web browsing skills are recommended with the ability to create a blog and microblog account (instructions and self-study tutorials provided.) You are requested to keep a personal learning journal as reflection has been shown to increase learning markedly.
Learners aiming to submit assessments for formal academic credit will need to meet the normal university admission requirements of the conferring institution (e.g. language proficiency and school leaving certificates). Learners aiming for the 3rd year Bachelor level are advised to have completed the majority of their 2nd year level subjects to have sufficient capability and experience for preparing assignments for 3rd year level of Bachelor study.
| Course | Prerequisites |
| --- | --- |
| CSF101 | None |
| CSF102 | CSF101 |
| CSF103 | CSF101, CSF102 |
| CSF104 | CSF101, CSF102, CSF103 |
Image credit: Koru by brentdaily, Creative Commons  Attribution-Share Alike 3.0 Unported
---
Available:
2 October 2017
Duration:
2 weeks,10 hours per week
---
Course Credit:
Requirement for Creating Sustainable Futures course
Credential:
Certificate in Sustainable Practice; Graduate Diploma in Sustainable Practice
Level:
1st year Bachelor's 3rd year Bachelor's
---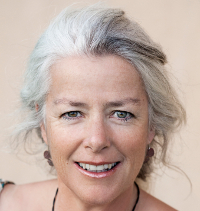 Alexa Forbes

, is connected in community, media and sustainability fields and is currently researching the impacts of technological and environmental disruption on New Zealand organisations. Read More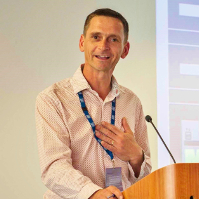 Simon Harvey

, supports forward thinking and progressive organisations to accelerate their success. Simon is a recognised management consultant, trainer and keynote speaker in the Read More

Steve Henry

, lives in Motueka in Aoeteroa / New Zealand. Steve believes the best learning people can achieve comes from within, with support from Read More

Carol Cooper-Taylor

, is an independent consultant with extensive experience in e-learning design. Carol was commissioned by the OER Foundation to lead the design and development Read More

Florence Micoud

, has 20 years of professional experience in environmental, sustainable and ecological knowledge. Florence supports organisations, businesses, communities and households on the path towards Read More
Who are the lead facilitators: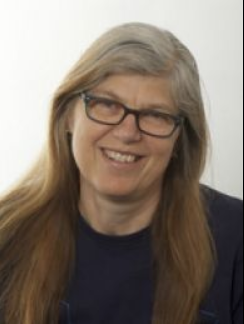 Dr Karin Orth

, Dr Karin Orth is an experienced teacher and researcher in the Discipline of Earth Sciences and CODES at the University of Tasmania. She Read More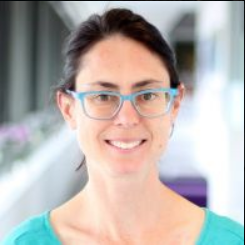 Associate Professor Zanna Chase

, Before joining the University of Tasmania, Associate Professor Chase was a faculty member at Oregon State University (USA), and a postdoctoral fellow at Read More
---
---