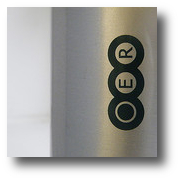 OER Development Project
Put your digital skills and knowledge of open educational practices to work and develop OER learning materials for the real world, with options for recognition towards formal academic credit.
What's it about?
This is a hands-on course to develop 4 to 5 hours of learning materials using OERs and open access resources. In this course you will design and develop learning materials on WikiEducator which can easily be integrated into your own institution's learning management system or available for open access to learners worldwide.  
The course aims to simulate real-world design and collaborative development and therefore includes a service learning requirement where participants are required to assist fellow learners and provide evidence of their service learning in the final assignment.
What will I learn?
In this course you will learn how to:
Implement an OER design blueprint
Develop teaching materials in an open collaborative environment
Design and implement E-Learning activities using OER and open access materials on the web
Design and implement peer-learning interactions  
Design a summative assessment component for your learning materials. 
What's involved?
Working through online tutorials and open access resources
Completing E-Learning activities
Completing 1-hour of community service learning each week where you contribute to a collaborative OER development
Developing your own OER learning materials
Prerequisites?
Anyone is free to participate in this course. An internet connection and basic web browsing skills are recommended with the ability to create a blog and microblog account (instructions and self-study tutorials provided.)  We recommend knowledge on open licensing and digital skills for OER collaborative development. 
Learners aiming to submit assessments for formal academic credit will need to meet the normal university admission requirements of the conferring institution (eg language proficiency and school leaving certificates).  Learners aiming for the 3rd year Bachelor level are advised to have completed the majority of their 2nd year level subjects to have sufficient capability and experience for preparing assignments for 3rd year level of Bachelor study.
---
Duration:
4 weeks, self-guided study,10 hours per week
---
Course Credit:
Requirement for Open Education Practice elective
Credential:
Graduate Diploma in Tertiary Education
Level:
3rd year Bachelor's
---
Who are the lead facilitators:

Dr Wayne Mackintosh

, is the founding director of the OER Foundation and is the designated UNESCO and ICDE Chair in OER at Otago Polytechnic. He is Read More
---